Or try one of the following: 詹姆斯.com, adult swim, Afterdawn, Ajaxian, Andy Budd, Ask a Ninja, AtomEnabled.org, BBC News, BBC Arabic, BBC China, BBC Russia, Brent Simmons, Channel Frederator, CNN, Digg, Diggnation, Flickr, Google News, Google Video, Harvard Law, Hebrew Language, InfoWorld, iTunes, Japanese Language, Korean Language, mir.aculo.us, Movie Trailers, Newspond, Nick Bradbury, OK/Cancel, OS News, Phil Ringnalda, Photoshop Videocast, reddit, Romanian Language, Russian Language, Ryan Parman, Traditional Chinese Language, Technorati, Tim Bray, TUAW, TVgasm, UNEASYsilence, Web 2.0 Show, Windows Vista Blog, XKCD, Yahoo! News, You Tube, Zeldman
Fitness, Nutrition, Health & Lifestyle, and, Celebrity News
How much the pandemic has changed our love lives has become clear thanks to the dating apps Bumble and Plenty of Fish.
According to the most recent research from Bumble, almost half of single people all over the world want to "reset" their dating lives. "Fast-forwarding," "explori-dating," "consciously single," "dry dating," and "power PDA" are all new terms that the women-first app came up with.
And not surprisingly, one of these new ways to date is making people uneasy.
It's called "Power PDA," and it's basically getting "handsy" with your partner. This means kissing and touching each other a lot in public, which makes people feel really awkward.
Let's take a look into what leads to people embracing Power PDA and whether it's just a passing trend.
Bumble Says Power PDA Dating Is Back – Trend Embraced By Celebrities Like Megan Fox, Kourtney Kardashian, And Megan Thee Stallion
The dating platform "Bumble" also says that "power PDA" is back in a big way now that more people are getting vaccinated, and it's not just Megan Fox, Machine Gun Kelly, Kourtney Kardashian, and Travis Barker who are doing it.
Nearly 70% of people who are dating say they are more comfortable showing affection in public after the pandemic. But the possibility of another lockdown is making some people on dates think about whether they want to give their time and feelings to someone else right now.
Because life is so uncertain right now, the dating site Plenty of Fish came up with the term "hesi-dating" to describe how people feel about dating when they aren't sure if they want to date seriously or just for fun. A survey done by the site found that 58% of single people don't know if they want a one-night stand or something more serious.
Naomi Walkland, head of Bumble UK and Ireland, said, "We've seen that people on Bumble are looking to discover new people, new priorities, and new ways of dating." She also said, "With half of single people looking to reset their dating, we expect the next few months to be big for romance."
Also read: Melania Trump Divorce Rumors Debunked
Is Power PDA Going To Stay Or Fade Away?
It makes sense that seeing PDA in the media could influence us and make us think it's cool to do it ourselves, just like when all your favorite celebrities wear a new piece of clothing, you usually do the same.
Is this need to touch and feel a sign of being insecure? Perhaps. Lust? Maybe. The question is, does it make people around them feel uneasy? Definitely.
Let's face it – it's a separate story for teenagers, but for adults, we have our own homes and bedrooms with locks to enjoy those tender moments. And let's be honest, when a relationship is just starting out, is there anything better than being cute and polite at the front desk of a hotel before rushing up the elevator to get naked? Nope.
According to the most recent data from Bumble, more than 68% of their users say they are more comfortable showing affection in public after the pandemic. Yes, I understand that when someone tells us we can't do something, we usually want to do it even more. So it makes sense that all my single friends came out of lockdown acting like hormonal teenagers. But there should be a line drawn at what's acceptable and what's not.
Also read: The Bob Saget Controversy – Everything You Need To Know!
This new dating trend may lead to more couples kissing on the street, but if it's not for you, it's not for you.
Even if PDA is a "trend," you don't have to do it if you don't want to. In fact, most of us would still like it if people didn't…
Like countless trends that came and went, Power PDA is just a passing trend in dating, and I will be happy to say goodbye to it.
The post What Is Power PDA Dating? Is The Trend Here To Stay? first appeared on FitzoneTV.
Melissa Ann Francis, who was born on December 12, 1972, is an American TV news personality who most recently worked as an anchor and commentator for the Fox Business Network and Fox News. Before this she worked as an actress.
Melissa, an American journalist of 45 years, is a married woman. She exchanged vows to Wray Thorn in 1997, after dating him for some time.
Keep reading this article to know more about Melissa Francis husband and when they met.
All You Need To Know About Melissa Francis And Wray Thorn Relationship
Melissa and Wray both graduated from Harvard University. The actress who used to be a child star got her Bachelor's degree in Economics. Wray, on the other hand, has an AB in Government, according to the website for the company where he works, Two Sigma Ventures.
Melissa told HuffPost in an earlier interview that she chose the prestigious school because of its location.
"I was going to college eventually no matter what," she told the outlet. "I chose Harvard because it was the farthest place from Hollywood where I had been accepted."
Also read: Who Is Nicole Scherzinger's Husband? All You Need To Know!
Some people say that Melissa and Wray met for the first time when they were both out and about in Boston. It's not clear if they were still in college at the time or if the meeting happened later in their lives.
In a 2012 interview with Us Weekly, Francis said that she thinks she seems to have the "ugliest feet in the world" and that no one will ever see them. But Wray did not think they were ugly.
"I married my husband because he said my feet aren't ugly but just sad," she told the source.
They are living a beautiful life together as a married couple, along with their children.
How Many Children Does The Couple Have?
Wray and Melissa have three kids: Thompson, who is 15, Greyson Alexander, who is 12, and Gemma, who is 7.
She had Thompson and Greyson Alexander, but after being informed she might not make it through another pregnancy, she decided to have Gemma with the help of a surrogate.
Melissa told CBN News in a previous interview that the kids go to a Catholic school and go to a Methodist church every Sunday. The star-status commentator said that she is a Catholic and Wray is a Methodist, so they thought it would be best to introduce them to both religions.
Also read: Who Is LaKeith Stanfield's Girlfriend? LaKeith Posts Picture With A Mysterious Woman!
Meet Wray Thorn, Melissa Francis Husband
According to Wray's LinkedIn page, he got his first job at JPMorgan Chase, which used to be called the Chemical Bank, right after graduating from Harvard University.
In 1996, he joined Dubilier & Company as a principal. In 1999, he became a director at Fox Paine & Company. He changed companies again six years later, becoming a senior managing director at Marathon Asset Management. Thorn has been the managing director at Two Sigma Ventures since 2012. He is 44 years old. He runs the private investment and ventures businesses for the company.
The post Know About Melissa Francis Husband, Wray Thorn! first appeared on FitzoneTV.
Kidada Ann Jones is an American actress, model, and fashion designer who was born on March 22, 1974. Jones is a designer who works for The Walt Disney Company. Her line is called Kidada for Disney Couture. Jones is the daughter of Quincy Jones, a record producer, and Peggy Lipton, an actress.
She had a relationship with the rapper Tupac for months before his shocking death. Here's all you need to know about Kidada Jones.
All You Need To Know About Tupac's Girlfriend Kidada Jones
American actress, model, and fashion designer Kidada Ann Jones is 48 years old.
She is the daughter of Quincy Jones, a record producer, and Peggy Lipton, an actress.
She started working as a stylist for famous people for her father's magazine, Vibe.
In 1995, she got a lot of attention when she styled Michael Jackson for the cover of Vibe.
Then, designer Tommy Hilfiger hired her, and she worked for him for eight years.
Jones has been a designer for The Walt Disney Company since 2005. Her line there is called Kidada for Disney Couture.
Also read: Who Is LaKeith Stanfield's Girlfriend? LaKeith Posts Picture With A Mysterious Woman!
Was Kidada Jones Engaged To Tupac Shakur? How Did They First Meet And Start Dating?
Tupac met Kidada when he was still married to his first wife Keisha Morris-Shakur.
But after their marriage was canceled, Tupac proposed a few months later.
They were happy living together in a place he rented in Calabasas, California.
Kidada and Tupac's relationship got off to a rough start.
According to the Washington Post, Tupac said some mean things about her dad, the composer Quincy Jones, in an interview for Source Magazine in 1993. He said that he had messed up his kids by only having sex with white women.
A few years later, in 1995, Tupac and Kidada met in a club. When they met again, he apologized for his comments and gave her his phone number.
It was only a matter of time before Tupac told Kidada that he loved her and wanted to make her his wife.
Also read: Who Is Nicole Scherzinger's Husband? All You Need To Know!
Kidada Jones Reveals The Last Words She Said To Him Before He Died
Tupac Shakur was only 25 when he died 26 years ago.
The famous New York rapper was shot in the hand, pelvis, and chest after going to the MGM Grand Hotel in Las Vegas to see Mike Tyson fight.
With the help of a life-support machine, the hospital was able to keep him breathing, but his mother told the people taking care of him to turn it off.
He would never come back.
Vanity Fair says that the rapper's fiancée Kidada Jones was one of the last people to talk to him before he went into a coma.
In the rapper's last months, his relationship with the woman had become a big part of his life.
In her dad's autobiography, Kidada wrote, "Tupac was the love of my life." "We lived together for four months. Then, in 1996, he was killed in Las Vegas.
"It was the worst thing I've ever been through."
On the night that Tupac died, Kidada was in the hotel room with her boyfriend when she got the call.
At the hospital, they gave her his bloody clothes and told her that her fiancé had no blood pressure when he got there.
"Are you aware that I love you?" As he lay in the hospital bed, Kidada told him. "Are you aware that everyone loves you?"
Tupac nodded, shook, and then went into his last coma.
The post All You Need To Know About Tupac's Girlfriend And Fiancee Kidada Jones! first appeared on FitzoneTV.
LaKeith Lee "Keith" Stanfield, who was born August 12, 1991, is an American actor and rapper. In 2013, he made his first feature film, Short Term 12, for which he was nominated for an Independent Spirit Award. In 2014, he co-starred in the horror movie The Purge: Anarchy and in the Martin Luther King biopic Selma as civil rights activist Jimmie Lee Jackson.
Stanfield appeared in the movie Dope (2015). He played rapper Snoop Dogg in the 2015 biopic Straight Outta Compton, which was about the hip-hop group N.W.A., and he will be in the upcoming Oliver Stone biopic Snowden (2015).
Stanfield's first role was in the short film Short Term 12 (2009), which was director Destin Daniel Cretton's thesis project at San Diego State University, and won the Jury Award for U.S. Short Filmmaking at the 2009 Sundance Film Festival. A year later, he was in the short film Gimme Grace (2010).
We're not here to talk about LaKeith Stanfield's career. Instead, we want to know who the rapper is dating after he posted a photo of himself with an unknown woman.
Who Is Lakeith Stanfield's Girlfriend?
LaKeith posted a picture of himself kissing a girl to his Instagram account. In the caption, he only wrote a plant emoji"
". However, the identity of his lady love hasn't been revealed yet. However, from the photograph, we can speculate that she is a black woman.
Fans are glad to see that their favorite star is happy with his girlfriend. Instagram user @lethalshooter said, "




happy for you bro." One more user theplussizeprize elated and said, "Beautiful couple

black love is amazing


."
Also Read: All You Need To Know About Juice Wrld Girlfriend Ally Lotti
On the other side, the rapper was the most popular with girls. His female fans' comments show how sad they are. Even user royalty__rae declared a breakup by saying, "I'm finna post my man too since you wanna be petty about our break up

…..nah bae come back

." Another user larue002 left heartbroken, "Sliding down the wall crying

."
Meet LaKeith Stanfield's Ex-Girlfriend
LaKeith Stanfield and Xosha Roquemore are two well-known Hollywood actors who have reportedly been dating since 2015. Roquemore is well-known for her appearances in The Mindy Project and Ava DuVernay's Cherish the Day, whilst Stanfield is known for his work in Atlanta, Get Out, and Sorry to Bother You.
Roquemore posted on Instagram in March 2017 that she was expecting her first child. Since then, she has taken down the post. People said that the young actress posted a few photos of her pregnant belly with the caption "I am WOMBMAN. #internationalwomensday."
In June of that year, Roquemore gave birth. She tweeted a picture of her baby, which she quickly took down. She kept their relationship very private. Stanfield and Roquemore became even more cautious about their relationship after the birth of their child. There are no pictures of the two of them on any of their social media accounts. In fact, Standfield says he tries to avoid social media.
Did LaKeith Stanfield And Xosha Roquemore Breakup?
In March 2020, Standfield caused a stir when he asked singer Ari Lennox out on a date during one of her Instagram lives. A few months later, he kept shooting, posting a now-deleted picture of the singer on Instagram with the caption "js" (just saying).
Also Read: Who Is Nicole Scherzinger's Husband? All You Need To Know!
However, they both(Lakeith and Xosha) put an end to the rumors by appearing together at the 2021 Academy Awards.
But now that LaKeith has posted a picture of himself with an unknown woman, there are again speculations that he and his girlfriend broke up. When new information comes out, we'll let you know.
The post Who Is LaKeith Stanfield's Girlfriend? LaKeith Posts Picture With A Mysterious Woman! first appeared on FitzoneTV.
Nicole Scherzinger is an American singer, dancer, actress, songwriter, and TV host. She is best known as the lead singer of one of the best-selling girl groups of all time, the Pussycat Dolls. She has been successful as a solo singer, an actress, and as a judge on shows like The X Factor and The Masked Singer.
When we look at her personal life, Nicole Scherzinger and her boyfriend Thom Evans are one of the more low-key celebrity couples right now, which is surprising, and we can't get enough of how cute they are together.
The Pussycat Dolls singer and former Scottish rugby player Thom made their relationship official for the first time in January 2020. They looked just as in love as ever in some cute couple's photos on Instagram.
Here's everything you need to know about Nicole and Thom's relationship.
Nicole Scherzinger and Thom Evans Are Ready For The Marriage
According to sources, Nicole Scherzinger and Thom Evans are getting ready to walk down the aisle together. Now they seem to be planning to spend the rest of their lives together now that Thom reportedly got down on one knee and asked Nicole to marry him.
People say that the rugby player proposed while he and Your Love singer Nicole were on vacation in Europe in the month of July.
Also read: All You Need To Know About Juice Wrld Girlfriend Ally Lotti
Nicole and Thom's relationship was made public in January 2020 when they walked the red carpet together. It was a party in Beverly Hills after the Golden Globes, so it was pretty low-key. A few days later, they were seen out together again, this time in Los Angeles. At that point, it seemed like things were already official.
A source from ITV said, "Thom is perfect for Nicole. Thom, on the other hand, fell in love with Nicole right away. He has always said she is one of the most beautiful women in the world.
"Even before he met her on the show, he liked her. At first, he was a little worried about starting something and ruining his chances on the show, but they got along great right away."
Meet Thom Evans
Thom Evans used to play rugby with the Glasgow Warriors in the Celtic League. He had to quit the sport in 2010 because of a neck injury. He and was born in 1985 in Harare, Zimbabwe.
Evans chose to do sprinting after he stopped playing rugby. He placed fourth at the 2012 Scottish Senior Championships. Margot Wells was his coach. Evans soon decided to stop playing sports for good and focus on a career in entertainment instead.
Also read: Know About Wyc Grousbeck's Net Worth! Wyc Opens Up On Udoka's Suspension!
Thom was linked to Made in Chelsea star Caggie Dunlop at one point and was known to have dated 90210 star Jessica Lowndes.
But his relationship with model and actress Kelly Brook was the one that got the most attention. They were together from 2010 to 2013. During their time together, the couple also had a tragic miscarriage in 2011.
The post Who Is Nicole Scherzinger's Husband? All You Need To Know! first appeared on FitzoneTV.
When Juice Wrld died in 2019, he was on his way to the top. After his songs caught the attention of top music producers, he became famous overnight. For example, when his song Lucid Dreams came out, it became a big hit and got him a record deal with Interscope.
While Juice was busy building his career, his girlfriend, Ally Lotti was always along to support him.
Ally Lotti, who was dating rapper Juice WRLD, has told fans that they don't know everything about his death. She has been vague about the details. We'll talk about what fans don't know about the story and everything you need to know about Juice WRLD's girlfriend, Ally Lotti.
All You Need To Know About Juice Wrld Girlfriend Ally Lotti
Ally Lotti is a well-known Instagram influencer in the US. She has more than 1.6 million followers on Instagram.
After it came out that she was dating Juice Wrld, whose real name was Jarad Anthony Higgins, her account got a lot more attention.
Lotti was born in Alabama. Her mom is Puerto Rican and her dad is Black.
As of 2022, her net worth is thought to be around $700,000.
Also read: Who Is Leo Schofield's Wife? Who Killed Michelle Schofield?
When Did Juice Wrld And Ally Lotti First Start Dating?
Before his untimely death in 2019, Lotti and Juice started seeing each other in 2018.
In November 2018, the self-proclaimed influencer made their relationship public by posting a video of the two of them together on Instagram.
Lotti last saw Juice on December 5, 2019, which was three days before he died.
Also read: Who Is Dave Rubin's Husband? Meet David Janet
Juice WRLD's girlfriend Ally Lotti Says Fans Don't Know Everything About His Death
Ally Lotti, who was dating rapper Juice WRLD, has told fans that they don't know everything about his death. However, she has been vague about the details.
On Sunday, June 5, someone leaked a private Instagram DM conversation in which Lotti is filming herself talking about the sad death of Juice Wrld, which happened in December of 2019. The video was sent to an unknown IG user in private.
In a video posted on Twitter by @Kurrco, Lotti said, "I've been quiet for the past year and a half." "I hid from everyone because I knew what would happen if they found out what happened the day before Jarryd died and the day he died. Which I can't talk about right now, but I will. "All I have to do is make sure I'm safe."
"Know that I'm behind you guys 100 percent," Lotti said next. "I can't let Jarad's legacy be what it is. Jarad would never act this way toward any of his fans…"
She also said, "It's always been about money, and Jarad made enough money to not have this problem."
The video ended with Lotti saying, "I'm going to take it to court."
Lotti has talked about her relationship with the rapper in the past and said that they were "best friends."
"J and I were best friends for a year before we started dating, when I was a stripper. I've never been a drug dealer, yes I have been on drugs? You don't know much about me, and I'm not embarrassed by anything about myself. Sry but you will die I have no problem w sharing any of it"
The post All You Need To Know About Juice Wrld Girlfriend Ally Lotti first appeared on FitzoneTV.
Wycliffe "Wyc" K. Grousbeck was born on June 13, 1961, and is a co-owner of the National Basketball Association team the Boston Celtics.
Grousbeck, his father H. Irving Grousbeck, and Stephen Pagliuca were all part of the group that bought the Celtics in 2002 for $360 million.
Grousbeck graduated from Noble and Greenough School and Princeton University, where he rowed on an unbeaten lightweight crew team. He earned a law degree from the University of Michigan and an MBA from Stanford Business School.
Yesterday, he gave his views on the suspension of Udoka. To know more about Wyc's net worth read the article.
What WYC Said On The Suspension Of Udoka
Wyc said that the organization's decision to ban Ime Udoka for the whole 2022–2023 NBA season came after an investigation by an outside law firm found that he had broken many team rules.
Grousbeck said at a news conference Friday morning at the team's practice facility, "I am worried about the situation and how it will affect everyone in the Celtics' organization." "I really hope this is the start of a new chapter and a chance to turn the page and move on with things mostly settled."
Also Read: Who Is Kathleen Lynch's Husband? Here's What We Know!
Wyc and Brad Stevens, who is in charge of basketball operations for the Celtics, didn't say much about the details of the case or what rules Udoka broke. Adrian Wojnarowski of ESPN was told by sources that Udoka had a close relationship with a female staff member of the team.
Grousbeck said that the organization hired the law firm to look into a possible problem after learning about it in the past few weeks. The investigation, which ended on Wednesday, was done.
At that point, the team decided to suspend Udoka for an entire season. Grousbeck said that Udoka's suspension will end on June 30, 2023, which is the last day of the league year for 2022-23. He said it would cost a "significant" amount of money and that no one else in the organization would be punished because of the investigation.
Wyc Defends The Decision To Suspend Udoka
Grousbeck and Stevens didn't say much else about what happened and how the decision was made. They also wouldn't say what it would take for Udoka to come back to the team after his suspension is over. Instead, they said that it would be talked about "at a later date," which is what the team said in its statement Thursday night.
Stevens also didn't answer directly when asked if Udoka would be able to talk to anyone in the organization while he was suspended.
Grousbeck, on the other hand, defended the decision to ban Udoka for the whole season by saying more than once that it was the right thing to do. He said, "We're not going to talk about our discussions." "This made sense to me, but there aren't any clear rules for any of this. It's about morals and instincts."
Also Read: Who Is Ime Udoka's Wife? NBA Coach Caught In Affair With Celtics Staffer
Know About WYC Grousbeck's Net Worth
According to Celebrity Net Worth, Wycliffe Grousbeck is an American businessman and co-owner of the Boston Celtics. He has a net worth of $400 million. Wycliffe Grousbeck was born on June 13, 1961, and is the CEO and governor of the NBA Basketball team. He studied business at Princeton University, the University of Michigan, and Stanford University.
He is married to Corinne and was a partner at Highland Capital Partners for seven years. Later, he and his father, H. Irving Grousbeck, started Boston Basketball Partners LLC. Grousbeck became Chairman of the Massachusetts Eye and Ear Infirmary in 2010 and also co-founded Causeway Media Partners. He just joined a championship for electric car races that will take place in September 2014.
The post Know About Wyc Grousbeck's Net Worth! Wyc Opens Up On Udoka's Suspension! first appeared on FitzoneTV.
The first episode of Season 45 of 20/20 examines a mystery that dates back several decades but, according to one individual, has not been resolved. This individual's name is Leo Schofield, and he is serving a sentence for the murder of his own wife after being convicted of the crime about 35 years ago.
Since Schofield was taken into custody in 1989, he has never been able to explain what happened. Even now, he insists that he has done nothing wrong. Who else may have been responsible for the death of Michelle Schofield if it wasn't her husband, Leo Schofield? The tale may be found on 20/20.
Who Is Leo Scholfield's Wife?
Leo was married twice. At first, he was married to Michelle Scholfield, who was later dead. At second. he was married to a lady named Crissie Carter.
Chrissy, who used to work as a state probation officer, met prisoner Leo for the first time while she was teaching at the Correctional Institute in 1991. She soon fell in love with his story. He was one of her helpers who taught criminals how to balance their checkbooks and write resumes.
She noticed that she told everyone she met that she was innocent and that she was no different. The only thing that makes it different is that Chrissy went home to look at all of the legal records, which started a personal relationship when she told him she believed in him.
Also Read: Who Is Lil Jon's Wife? Know About His Net Worth!
Over time, they fell in love, and in 1995, they got married in the chapel at the DeSoto Correctional Institution, where Leo was being moved. Chrissy was honest when she said, "My family was helpful, but not always happy." revealed, referring to how your family and friends react to your choice of a life partner. "I used to have friends who no longer talk to me." She didn't let this bother her, though, because she loves Leo and has complete faith in his goodness. She also started to follow the law, though.
Chrissy and Leo also adopted a baby.
Who Killed Michelle Schofield?
WTSP says that 18-year-old Michelle Schofield left the restaurant where she worked as a server at 8:15 p.m. on February 24, 1987. ABC News said that she made a phone call at 9:45 p.m. from a gas station near the restaurant. No one knows what Michelle did between leaving work and making this call. She was supposed to pick up her husband, Leo Schofield, who worked a few miles away and was 21 at the time. When she didn't show up, he started to worry.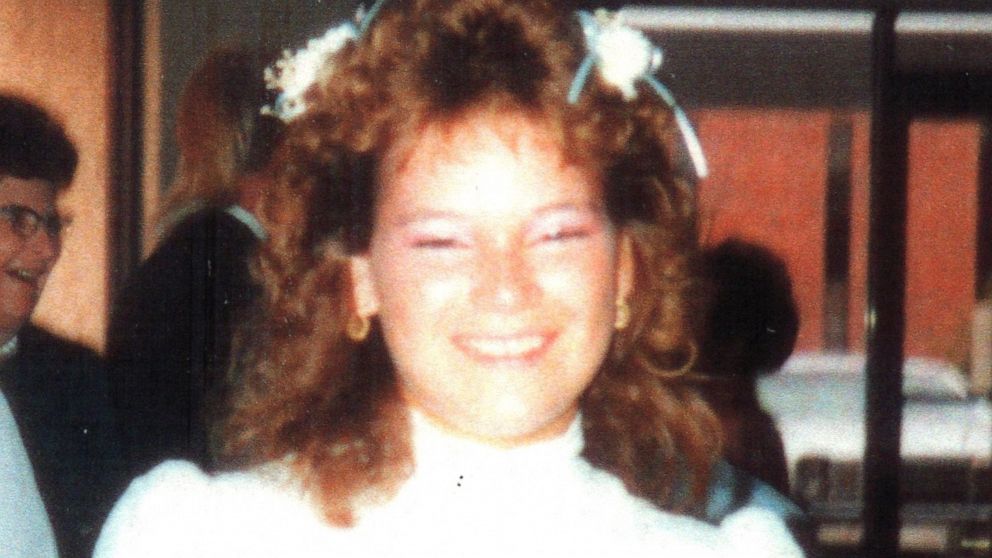 No one knew what happened to Michelle, so Schofield called the police at 12:43 a.m. to report that Michelle was missing. Schofield was put on hold during the 911 call, and she didn't know that the call was still being recorded. He can be heard talking with one of his friends. "She was coming here, which is why I'm freaking out, man. She never does things like this, "Schofield told him.
Michelle's body was found in a canal in central Florida three days later. 26 times, she had been stabbed. There were hints that Schofield was the one who killed her. A neighbor told police that she heard the couple fighting the night before Michelle went missing. She also said that she saw Leo put something big into the trunk of his car that night and then drive away.
Also Read: Who Is Hilary Mantel's Husband? The Author Died At The Age Of 70
Michelle's best friend said that they heard Schofield say that he was going to kill Michelle. Schofield was arrested in June 1988 and found guilty of murder in the first degree in 1989.
Chrissy Carter never stopped looking, and when she found a set of unidentified fingerprints in Michelle's car, she knew she had found the answer. They belonged to Jeremy Scott, who was already in prison for life for killing someone in 1988, as per Distractify.
In a 20/20 interview with Amy Robach, he doubled down on his innocence and told the anchor: "Innocent is no part in it, no plan in it, didn't know it was happening, didn't know it was going to happen, and didn't want it to happen. That is me."
The post Who Is Leo Schofield's Wife? Who Killed Michelle Schofield? first appeared on FitzoneTV.
David Joshua Rubin, who was born on June 26, 1976, is an American conservative political commentator and YouTuber. He is the creator and host of The Rubin Report, a political talk show on YouTube and the network BlazeTV.
In 2006, Rubin came out as gay. He has called this his "defining moment." Dave Rubin is married to David Janet. David, Rubin's husband, was born on June 20, 1988.
Here's everything you need to know about David Janet and Dave Rubin's relationship.
When Did David Janet and Dave Rubin Meet Each Other?
David met his future husband, Rubin on his birthday. They were both in New York for Gay Pride. Rubin says he was at Cowgirl in the West Village promoting his radio show and meeting and greeting people in the back. He saw the student from Pennsylvania University right away.
Rubin says he decided to marry David because he saw him as someone with whom he could build something better over time. Janet's partner thinks that he and his husband have long since lost the desire to have more than one partner.
In December 2014, he got engaged to the host of the Rubin Report. In 2015, the two people got married under a huppah.
Also read: Who Is Lil Jon's Wife? Know About His Net Worth!
In one episode of The Rubin Report from December 2014, David's partner talked at length about how they got engaged. Rubin told writer and performer Kelly Carlin that he proposed to Janet in early December at a Fleetwood Mac concert in Los Angeles.
David And Dave Welcomed Their First Son
Last month, David And Dave welcomed their first son and their second child will be born in October.
On March 16, David Janet took to Instagram to announce the good news. He posted two photos of him with Dave, holding an ultrasound report, and captioned it, "David 3 and David 4 coming August and October
We have two baby boys on the way!"
The first one, a son named Justin, was born in August.
Meet David Janet, Dave Rubin's Husband
David worked at Aronson & Company as an administrative assistant and receptionist before he graduated from high school. He was then a public relations intern at the PGA Nationwide Tournament and Melwood Open.
In the early 2010s, he worked as an executive producer at Sirius XM Radio Inc, New York. In fact, it was where he started making shows. In December 2012, he quit Sirius and moved to Los Angeles to work as an executive producer for TYT Network again. He had a similar job at RYOT, a content studio for Verizon Media that won an Emmy® Award, and at Ora TV.
Also read: Who Is Hilary Mantel's Husband? The Author Died At The Age Of 70
Since February 2013, Janet has been the chief operating officer of The Rubin Report.
The CEO also has his own cooking blog, called David's Cook Book.
Janet is active on Instagram under the handle @davidjanet. He frequently keeps posting photos with his partner, Dave Rubin.
The post Who Is Dave Rubin's Husband? Meet David Janet first appeared on FitzoneTV.
They're creepy and weird, mysterious and scary, and they're coming to Netflix. Tim Burton is in charge of a new Addams Family spinoff series about Wednesday Addams called, appropriately enough, Wednesday. Netflix has finally told us when we can expect the series to start.
"Wednesday" will be released on Netflix on November 23, 2022!
The streaming service announced the series in February 2021 and gave the first look at the show's artwork, which showed a silhouetted Wednesday playing the cello with a big knife instead of a bow.
Few other details about the eight-episode series have been made public, but given Burton's love of horror-inspired, gothic-styled art, he and the Addams family should be a great fit.
In this post, we will discuss everything you need to know about 'Wednesday', including the cast, plot and release date.
Who Plays The Part Of 'Wednesday' In The Show And What's Her Role About?
Tim Burton's new Netflix show stars Catherine Zeta-Jones as Morticia Addams and Luis Guzmán as Gomez. Jenna Ortega plays Wednesday Addams.
Ortega teases, "Wednesday is a teenager now, which is something we've never seen her as before. When they come from someone who should know better than a 10-year-old girl, her snarky and rude comments might not sound as charming. That took a lot of skill. We didn't want her to sound like every other teenage girl, but we also didn't want her to sound like she didn't know much. And she hasn't been on screen this much before. Every other time you've seen Wednesday, she's been the punchline, the last line of a joke. She always gets it right, and I think that's what people really love about her. But every scene in this show takes place on Wednesday.
"There's a chance to give her a little more depth so that she seems more like a real person, which I don't think we've seen before."
"Wednesday" is called a "sleuthing, supernaturally infused mystery about Wednesday Addams' years as a student at Nevermore Academy." It's said that…
"Wednesday tries to get a handle on her growing psychic ability, stop a monster who is terrorizing the town, and solve the supernatural mystery that her parents were caught up in 25 years ago, all while navigating her new and very complicated relationships."
Also read: Who Is Hilary Mantel's Husband? The Author Died At The Age Of 70
Tim Burton's "Wednesday" Release date And Trailer
Tim Burton's "Wednesday" will be shown for the first time on Netflix over Thanksgiving weekend. In more specific terms, Netflix has announced that "Wednesday" will premier on November 23, 2022!
Here's the official trailer for Wednesday.
The Cast Of "Wednesday"
Along with Jenny Ortega playing the titular characters, Luis Guzmán will play Gomez, and Catherine Zeta-Jones will play Morticia in Tim Burton's Netflix series. Christina Ricci will also be on the show, and she will play a brand-new part.
In a press release, Netflix said that 10 more main characters have been added to the cast of the Addams Family spinoff.
Hunter Doohan, Georgie Farmer, Moosa Mostafa, Emma Myers, Naomi J. Ogawa, Joy Sunday, Percy Hynes White, Riki Lindhome, and Jamie McShane, who play classmates, friends, and neighbors of Ortega's strange character, round out the Wednesday cast.
Also read: Rapper Trina Is Now Wrestler Trina As She Makes AEW Debut
Tim Burton's "Wednesday" Plot
The show will follow Wednesday at Nevermore Academy, where she goes to school. A press release says that this includes Wednesday's "attempts to master her emerging psychic ability" and her mission to "stop a monstrous killing spree that has terrorized the local town and solve the supernatural mystery that got her parents into trouble 25 years ago."
The post Tim Burton's 'Wednesday' Release Date, Plot, Trailer, Cast, And More first appeared on FitzoneTV.